---
SEXUAL ENERGY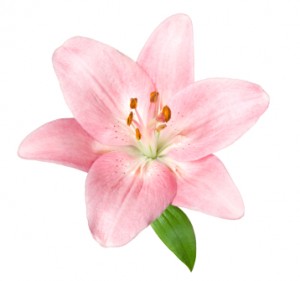 Sexual energy is one of the most important energies in the human body. Sexual energy is not connected just to the sexual act, as many people think.
Sexual energy in humans is formed through the energy of organs and activation of hormonal glands. Without sexual energy, life would not exist. Thanks to sexual energy not only people can reproduce, but also animals, plants ... to the smallest cellular organisms.

Conscious work with sexual energy has a lot of beneficial effects:
Vitality – basic techniques of work with sexual energy are mainly focused on its storage in energy centres which are destined for it because they function as batteries. In fact, our entire body could be compared to a live battery that can constantly lose energy on the basis of external stimuli. Sexual energy is very easily accessible, only it is necessary to move it to the right location and save it. With regular recharging of one's own "body battery" the person will feel charged, full of vitality with a zest for life.
Strongly rejuvenating effect – conscious work with sexual energy has much more effect on wrinkles than any overpriced creams or other cosmetic procedures. Sexual energy strongly slows down aging, smooths out the deepest wrinkles, and gives a fresh look. If a person starts to work consciously with this energy at the age of twenty and earlier, in old age he will look several decades younger. From the Taoist writings (teachings of White Tigresses) the tradition has it that women in their sixties maintained the appearance of twenty-year olds.
Healing effect – with sexual energy we can irrigate organs, which will lead to improvement of their function and recovery. If sexual energy is pulled up to the head, the brain is irrigated, its glands activated and memory enhanced.
Enlargement of awareness of one's body - conscious work with sexual energy teaches to focus full concentration inside the body, which leads not only to greater awareness of inner life, at the same time we create a positive relationship with the body.
Deepening intimacy with oneself and with partner – this way – deep work with sexual energy offers us understanding of the true meaning of intimacy. Intimacy can be deepened in relation to oneself or it is possible to work in pair and deepen the relationship as such.
Intensity of sexual feelings – after the first exercise with sexual energy, sexual feeling becomes more intense. Frequent and regular work with sexual energy can lead to a whole-body orgasm.
Increase in creativity – work with sexual energy causes an increase in creativity which may appear in any field. It also works vice versa – people who have a vocation or hobby requiring a certain amount of creativity (musicians, composers, painters ....) have a high amount of sexual energy too.
Spiritual growth and development – the techniques enable the transformation of sexual energy into higher vibrations so that it can nourish the spirit as well and therefore influence the spiritual growth.
Strong increase in attractiveness – work with sexual energy makes us very attractive to the opposite sex and not only that, it has a strong magnetic effect. If we want to attract anything into our life, we need only work with sexual energy. Not for nothing it is sometimes said that successful people have a high sex appeal.
In Helithe Centre we teach deep work with sexual energy in these seminars: FEMALE HEALING