---
2015-09-20
TRANSFORMATION OF NEGATIVE EMOTIONAL ENERGY INTO POSITIVE FORCE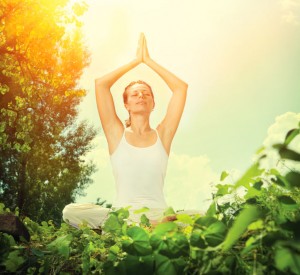 Using thousands of years old Taoist techniques (which were until recently secretly transmitted only from Master to disciple) we will clean and transform negative emotional energies and old traumas into a POSITIVE FORCE.
Emotions are formed every day based on incentives coming from outside. All emotions including various traumas that arose during our lifetime, are stored in the vital organs and other cells in the body. The overflow of negative emotional energy works like poisonous toxins.
What influence does the excessive negative emotional energy have on the psyche and human body?
- it overheats organs - over time it causes illnesses or dysfunction of organs
- negative emotions devour our life-giving energy (fatigue, apathy, need to lie around)
- decrease in sexual energy (decreased libido, frigidity, impotence, reproductive system malfunction, premature ejaculation)
- emergence of mental health problems (depression,schizophrenia, in a better case feelings of guilt, a feeling of rejection, separateness from others, intolerance, impatience)
- an unpleasant inner feeling creates the need for compensation (overeating, smoking, alcohol, drugs)
- man is becoming a slave – the accumulated negative emotional energy in the body causes low tolerance for surrounding situations and other people, which in many situations results in inappropriate behaviour. Man also becomes a slave when he is afraid to show his natural being due to his fear. He is afraid to express his opinion or disagreement so as not to be rejected. The fear makes some people lie or do things which they do not agree with and thus hurt their soul.
At the seminar we will deal with:
- Techniques for transforming negative emotional energy into positive energy.
- Cleaning techniques – elimination of negative emotions and old traumas.
- Deactivating program of fear.
- Techniques of work with the energy of love, cosmic energy and earth energy.
(When the negative is removed from the body, then automatically an empty space is formed, which can be filled with positive energy or pure light and thus the whole being begins to change.)
- At the same time you will learn what influence emotions and thoughts have on our lives, how they function from an energy viewpoint and how to attract positive forces and situations to your life.
How do the Taoist techniques influence the body, mind and life?
- gradual recovery of organs and vital functions
- huge amount of energy always available
- healthy libido and pleasure of sexuality
- positive and deep relationship with oneself (relishing and enjoying moments when one is alone, perception of one's own body and feelings deepens with each exercise)
- enjoyment of individual moments, joy of life (one feels accepted and loved)
- man becomes free – he manifests his natural being and authenticity, he is not afraid to express his opinion, including a disagreement. He is able to hear his heart, follow it, and thereby follow the way of his soul.
An idea at the end – to feel emotions is healthy. If a person is able to forgive, throw off the injustice and mainly deals with the beauty of life, joyous moments and moments filled with the energy of love, then negative emotions cannot in any way hurt us.
Date of the seminar: 25th July 2015
Beginning of the seminar: 10:00
Supposed end of the seminar: 17:00
Address where the seminar will take place: Šlikova 27, Prague 6
Price of the seminar: 1500,- CZK (paid on the spot)
Please send your applications by email to helithe@leciveenergie.cz
Provide the following data in the application form please:
- The name of the course you are interested in
- The date when you want to come
- Name and surname
- Phone number
PRIVATE COURSE
If weekend dates don't suit you or if you do not want to participate in group seminars, you can book a private course at a time that suits you.
The private courses follow the same outline as the group sessions and at the same time they are tailored to your needs.
Lessons are conducted in Czech or in English language.

Price for the private Reiki 1 course can be found here: PRICE LIST
For 4 people or more you can arrange your own date.