---
2015-10-05
REIKI III – MASTER DEGREE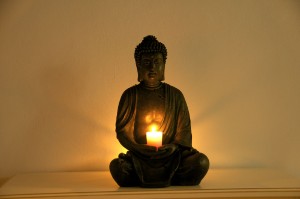 At the Reiki III seminar you are going to learn to work with the master Reiki energy. By this time you were able to work with Reiki energy on demand. With initiation into Reiki III master degree the Reiki energy will flow through you continuously.
Your energy potential will multiply. Your spiritual growth will gain a new dimension.
At the Reiki III course you will learn to harmonize the chakras through the connection of consciousness with the Master energy.
You have an open channel through which energy can flow from above, you are connected to the Earth energy which supports you from the bottom.
Finally we will join these connections at the master course, first by unblocking and making passable the main energy circulation in the body. Then you will learn to work with the energy in the main energy circuit of your body.
By this the work of the master will be completed.
More about Reiki III master degree can be found here: REIKI III
Date of the seminar Reiki III: Individual, you can arrange your own date anytime
Beginning of the Reiki III seminar: On agreement, according to your needs
Address where Reiki III will take place: Šlikova 27, Prague 6
Price of the seminar Reiki III: 4 000,- CZK (paid on the spot)
(7 000,- CZK discount for two people)
Please send your applications by email to helithe@leciveenergie.cz .
Provide the following data in the application form please:
- The degree of the Reiki course you are interested in
- The date when you want to come
- Name and surname
- Phone number