---
REIKI I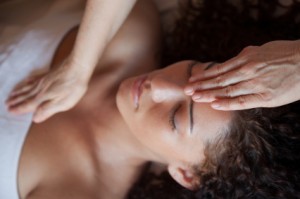 In the all-day Reiki 1 seminar you will learn to use the Reiki energy for yourself and for others. By means of applying hands you will be able to energize, cleanse and harmonize other people, animals, plants, minerals, herbs and other objects.
In the Reiki seminar you will also learn the basic technique of work with the Earth energy which is essential for our energy system. The Earth energy is healing and can be used together with the energy of Reiki.
Last but not least, you wil learn to tune into the energy of love through your heart and nourish your organs and bodies with this energy (emotional, mental, spiritual) and thus bring them into harmony.
More information on Reiki 1 can be found here: REIKI I
Date of the seminar Reiki I: 24. 10., 28. 11. 2015
Beginning of the seminar: 10:00 AM
Supposed end: 16-17
Address where Reiki I will take place: Šlikova 27, Prague 6
Price of the seminar Reiki I:
Please send your applications by email to helithe@leciveenergie.cz .
Provide the following data in the application form please:
- The degree of the Reiki course you are interested in
- The date when you want to come
- Name and surname
- Phone number
PRIVATE REIKI I COURSE
If weekend dates don't suit you or if you do not want to participate in group seminars, you can book a private Reiki course at a time that suits you.
The private courses of Reiki follow the same outline as the group Reiki sessions and at the same time they are tailored to your needs.
Lessons are conducted in Czech or in English language.

Price for the private Reiki 1 course can be found here: PRICE LIST
For 4 people or more you can arrange your own date.