---
2015-09-19
ENERGETIC ALCHEMY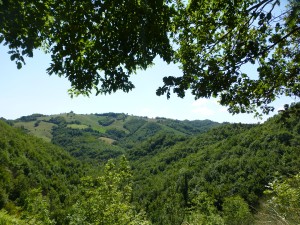 The energetic alchemy all-day seminar is focused on working with energies which surround you and which change the quality of our life for better in all aspects. These forces are vital for us, they nourish our bodies and minds. A disconnection from these forces causes illnesses, emotional problems, and the fact that a person does not feel happy. Using thousands of years old Taoist techniques that were, until recently, strictly classified, you will learn to restore health and internal stability. The techniques strongly heal the physical body, emotions, mind, they develop our being and support spiritual growth.

After connecting up to the universe and interconnecting down to Earth energy you can become a master in creating your own reality. You will be able to choose which situations or experience you want to attract into your life. At this seminar we will also deal with conscious programming of reality – the future.

The seminar focuses on the work:
-with energy of the planet Earth
-Energy of love
-Transformation of negative emotional energy into vital life force


What will you gain?
Through a regular practice of ancient Taoist techniques you get:
- Strong health (improvement of health condition)
- Emotional stability
- Increase of inner strength and resistance to external pressures
- Increase of vitality and life energy
- Positive and loving relationship to yourself

Date of the seminar: 25th July 2015
Beginning of the seminar: 10:00
Supposed end of the seminar: 17:00
Address where the seminar will take place: Šlikova 27, Prague 6
Price of the seminar: 1500,- CZK (paid on the spot)

Please send your applications by email to helithe@leciveenergie.cz

Provide the following data in the application form please:
- The name of the course you are interested in
- The date when you want to come
- Name and surname
- Phone number

PRIVATE COURSE
If weekend dates don't suit you or if you do not want to participate in group seminars, you can book a private course at a time that suits you.

The private courses follow the same outline as the group sessions and at the same time they are tailored to your needs.
Lessons are conducted in Czech or in English language.

Price for the private Reiki 1 course can be found here: PRICE LIST

For 4 people or more you can arrange your own date.